Gazelle Award 2022
The Business Gazelles 2022 Award
The road to success is never easy, but this is no reason to stop growing. Thanks to our diligence, we have won the Business Gazelle Award for the second time in a row and joined the prestigious group of the most dynamic Polish companies!!!!
This achievement shows that we are growing better than millions of other companies, our work is based on the right and effective business strategies, and above all we rely on working with professional people!!! This would not be possible without you and your contribution to our development, for which we thank you very much!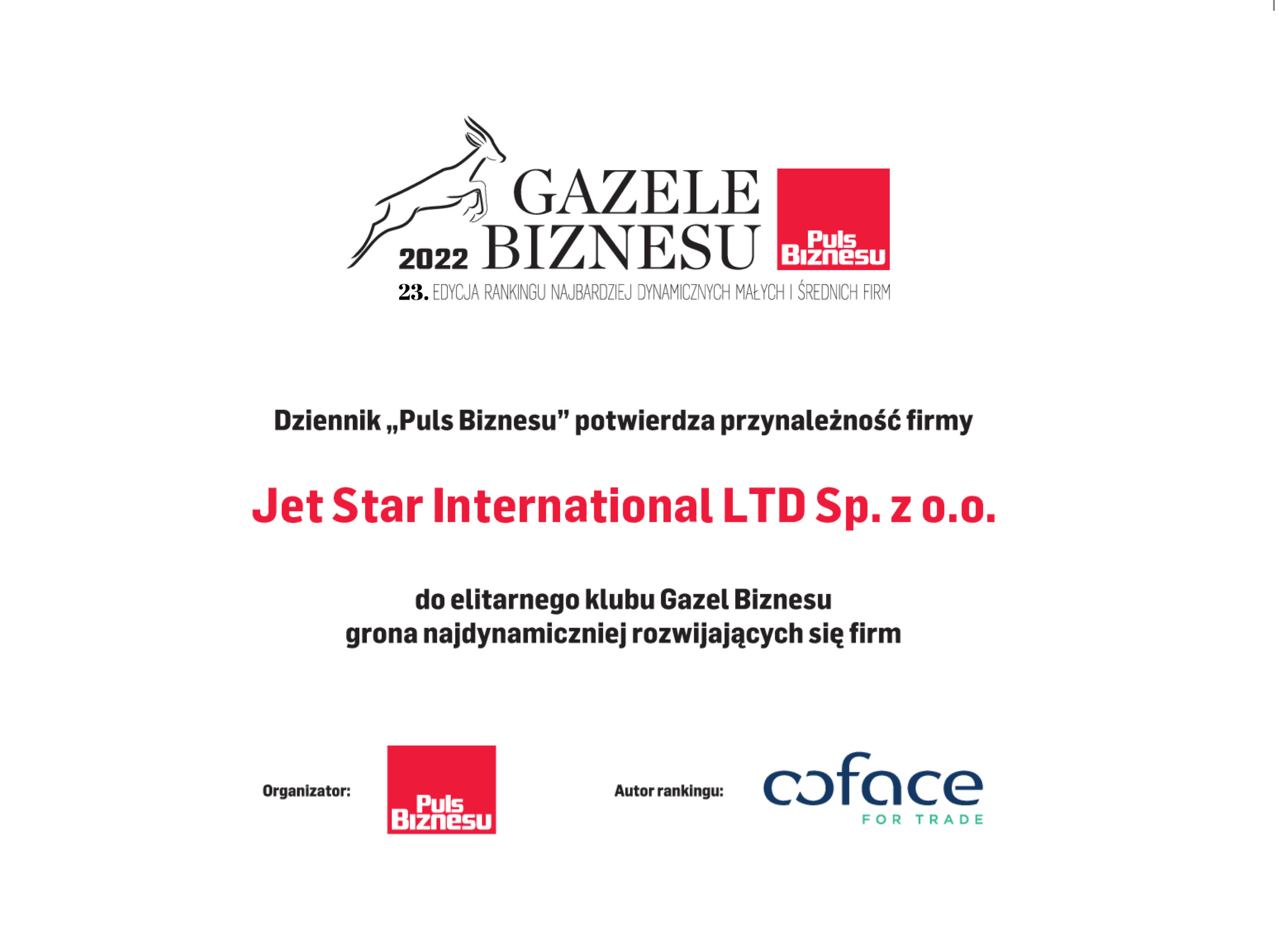 Gazelle Award 2021
The Business Gazelles 2021 Award
This economic certificate – the First League of Pomeranian Companies –
t
his distinction is awarded to companies that are characterized by dynamic development and stable financial
situation.
Business Gazelles is the most popular and oldest Polish report listing small and medium-sized developing companies. To receive the title, the company must increase turnover and make a profit for three years in a row.
This distinction 
was
a very pleasant surprise.
Business Gazelles Award
is the best gift for the upcoming 6th anniversary of the company and also the culmination of our continuous effort to provide services at the highest level.